For a related article click here >
Indianapolis, IN October 4, 2016: The Indianapolis Recorder Newspaper will honor 12 minority professionals who have exhibited excellence in the medical field during the annual Golden Laurel Professional Reception.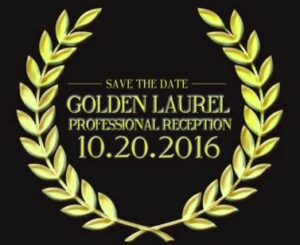 The recipients of the Golden Laurel distinction will be awarded on October 20th at the Mid-States Minority Supplier Development Council office, located at 2126 N. Meridian St. Indianapolis, IN 46202. A networking reception begins at 5:30 PM; and the awards presentation will begin promptly at 6:00 PM.
This event is presented in partnership with the Mid-States Minority Supplier Development Council and sponsored by Franciscan St. Francis Health and IU Health.
"Despite barriers and opposition, people of color have taken the concepts of industry and innovation to new heights. We have made great strides historically - from Daniel Hale Williams, who pioneered the art of open heart surgery to Rebecca Lee Crumpler, the first Black woman to earn a medical degree and countless others." said Recorder President Shannon Williams.
"We have many more history makers and modern-day pioneers in our midst. It is an honor for us to recognize these 12 outstanding individuals for their service and dedication."
Below are the 2016 Golden Laurel award recipients:
Dr. Jerome Adams (Indiana State Department of Health)
Dr. Akin Akinwande (Pinnacle HeART Specialists)
Dr. Tina Ayeni (Franciscan Alliance)
Dr. Monet Bowling (Hendricks Regional Health)
Donna Burke (Eskenazi Health)
Dr. Virginia Caine (Marion County Health Department)
Dr. Joseph Croffie (Riley Hospital)
Dr. Lauren Dungy-Poythress (Riley Hospital)
Dr. Danyelle Loveless (Community Health Network- Geist)
Dr. George Rawls (Former president of the Aesculapian Medical Society)
Dr. Cherrell Triplett (Franciscan Alliance)
Dr. Antonio Turner (Acuity Eyecare)
Original Article Link: http://www.indianapolisrecorder.com/news/article_2e86944a-8a7c-11e6-ab31-13da65488c27.html